Molly Drag is new sad-pop project of Michael Hansford from London, Ontario, Canada. I have known Michael for a long time. We worked together on a cassette release on our label Z Tapes under his other moniker The Raspberry Heaven. He also did two reviews for START-TRACK and we talked a lot about music. Now, his new project Molly Drag has recorded a new 76 minutes long LP, and I have decide to ask him some questions.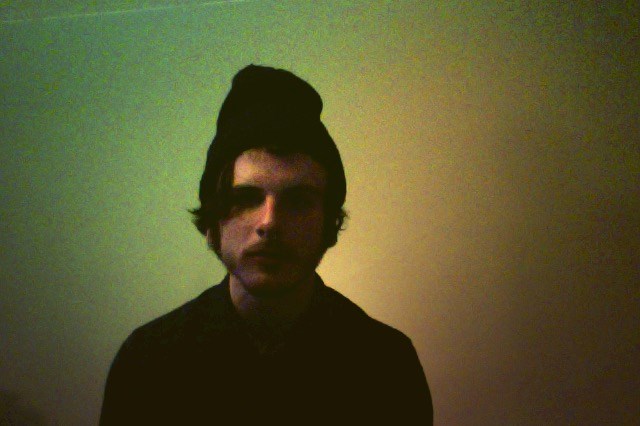 The first time I came across your name it was connected to your previous project, The Raspberry Heaven. Why have you decided to start a new one under different name? Does it mean that your old moniker is dead?
The Raspberry Heaven is a band only now. We only write and play shows together. So it's not a moniker of any sort. Molly Drag, however, is only me. I write it, and sometimes will have a backing band.
Your new album is finished and you posted on your facebook that it depicts your last 4 years. Have you been writing these songs for a longer period of time?
Basically these songs have been kicking around either on paper or in the back of my mind. I kept them messy for a while, and then my good friend Jake Jackman came over and helped me come up with the idea to record a double album. I already had the "molly drag" title in mind for a solo project. The songs poured out very naturally after we started. And for basically two months, I would work, walk an hour home, record all night. It was quite cathartic.
Is it hard to write and sing about topics that are connected to your life?
Yeah, it's difficult sometimes.  But also relieving. It feels good after a while.
Most of the songs have sad, emo vibes. Is it coming from your personal feelings or it is a music style you feel good in?
Most of it is storytelling of things that have happened. Some of the stories aren't even mine, but from friends of mine. It feels good being able to be honest through you art or whatever.
You live now in London, but you grew up in Midland. Do you miss your hometown?
I actually got to visit Midland over the holidays after two years without being back. It was crazy. Living in London is cool, but I will always have a deep love for where I grew up and how beautiful it is in the winter.
When you moved to different town, did you try to fit in? Have you became part of a music community?
No. I just went to college. Started meeting people. Went to shows. And then I found myself opening for Bif Naked at Call The Office here in London, and then the music thing turned into a weekly thing. It happened very fast actually.
What are some of your favorite bands in the area you live?
There's so much good music in London right now. Currently, I'm really into Raised By Swans, Single Mothers, Drew Thomson's solo stuff, Heart Attack Kids, Hindsight, First Ghost… there's so much I'm forgetting I think, but yeah, the scene is strong here right now.
Did you ever consider moving somewhere else? To another country?
I would love to move to Boston, or even Philadelphia so I could get to see all my favorite bands, but I've always wanted to move to France for the food.
You work closely with Fog Lake from other part of Canada. How did you become friends with him?
Aaron from Fog Lake and I have been talking for a long time, around 2 years almost. We collaborated on an old Raspberry Heaven song. Then this past summer, we did a short tour together and I filled in as an extra guitarist for his live act. It was so cool because I think his music is absolutely stunning.
Do you have any dreams connected to your music?
I just want to be able to keep recording my own albums and playing shows with other cool people. I really want to start touring more with friends and make new friends.
What are your plans with this new project?
I am hoping to play some shows out in Seattle with the Hellur Records family. Zayn and the guys from the band Mixtape Minus have helped me so much in order to release this album properly. It means so much to me. I really want to go party with those guys.
Have you consider touring USA or other countries?
A tour in the east coast of the states would be cool. I've always wanted to play a show in Philadelphia, or New Jersey or something. I really want to travel a lot more this year and would love to tour after I release this album.
Molly Drag's new album is coming out tomorrow (10/1/2015) on Hellur Records, listen to it here:
Read a review of Deeply Flawed written by Lukas Foote here.
Questions by Filip Zemcik
Answers and photos by Michael Hansford from Molly Drag