The last time I saw Cole Méndez – who goes under the moniker of Grant Ulysses – was at a birthday bonfire at his buddy's house in their hometown of Orillia, Ontario. That night was filled with cheap beer, cheap cigarettes and good conversations. Much like how Orillian's can produce great parties, they can also produce even better music. The first musician that comes to mind when I think of Orillia music is the man himself: Cole Méndez. Cole manages to capture such an unfathomable atmosphere and tone in his music that you be a fool not to pay attention to him. I recently got a chance to talk to Cole Méndez about his other musical projects, the deep meaning behind his moniker and about his song writing process. Enjoy!
Hello Cole, how are you today?
I'm pretty good man. Always pretty good. It's been a while, we gotta get together this summer and make some shit.
This has to be asked: I always wondered where exactly the name Grant Ulysses came from?
Well, Ulysses S. Grant was the 18th President of the United States, and happened to be President during the American Civil War. He helped lead the Union Army in defeating the Confederacy. Honestly, it's a name that's kind of personal to me now – living as a mixed race kid in perpetually pale Northern Ontario and having to deal with confederate flag-waving redneck assholes. Plus it sounds cool, it's easy enough to remember and spell – all the important stuff.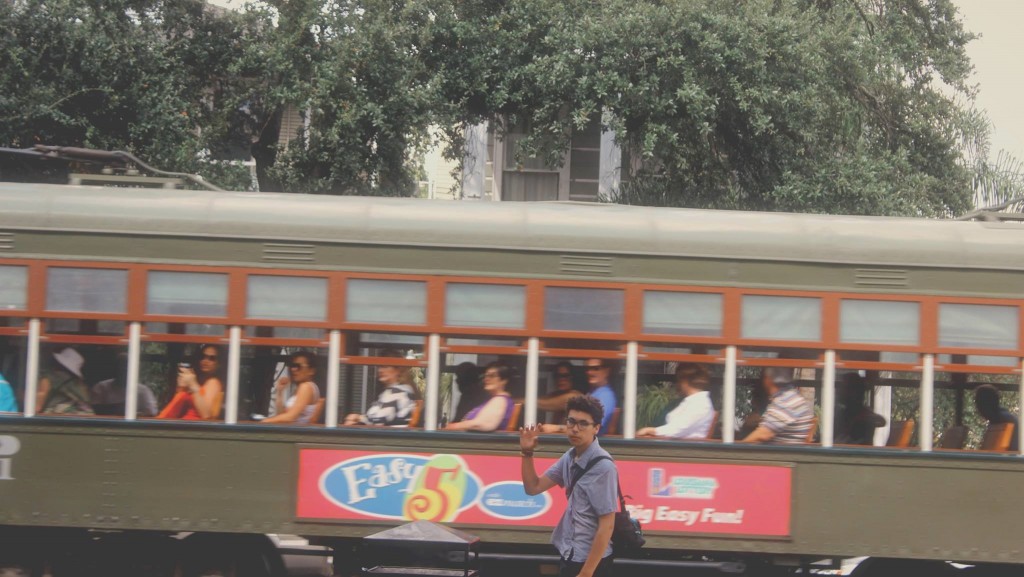 Where did your Dream-Pop influence derive from? At the time I knew you, you were in a Pop Punk band. Those are two pretty different genres on the end of the spectrum. Did you always have a very versatile music taste?
Growing up I played classical piano, and my dad always had old blues and jazz stuff playing in the house – but then I would go to school with Get Rich or Die Tryin' in my Walkman – so I grew accustomed to a lot of different stuff. I got into pop-punk and heavier stuff when I started high school. A lot of those genre DIY bands are friends with the new underground shoegaze/dream-pop crowd, and I started gravitating towards that sound and then going backwards in time to see what really influenced it and how it evolved.
It's impressive to see you play/have a part in tons of other musical projects up there in Orillia. What other musical projects are you a part of and where do you find the time to be in them all?
I play piano in the Cole Mendez Trio, and we just play jazz at corporate gigs and restaurants and stuff. It's a good time. It is where my real musical passion is – plus it pays better than the Dream-Pop stuff. Other than that I keep forming these bands with friends, a noisy-garage rock group called Obituary Names, the bluegrass band Wildwood Flower – we always manage to get a few practices in before everything falls apart. There's a lot of talent around but it's a hard time to try to be dedicated to one thing. That's why I like solo projects.
You write, record, produce and play every instrument in this Grant Ulysses project. That's admirable and talented. Have you ever thought of taking Grant Ulysses as a full band/what do you do if you play live?
I've been looking into getting a live band together for a while now. The main issue is what I said above, as well as me either forgetting how to play my own songs on guitar, or being so far away from where I was mentally when I wrote the old stuff that I don't even want to touch it now. 
I recently saw in a tweet of yours that new Grant Ulysses material is on the way. What could listeners expect from this release compared to earlier work on the Twin Visions EP?
Yeah, I'm working on a new EP. I have a single already done, plus an unreleased cover of a pretty popular song that I might throw up on YouTube. This EP definitely has a fuller, richer sound – and that comes from more interesting chord progressions, as well as getting more electric piano and synthesizer sounds behind everything else.
Do you have a favourite song of yours?
Shadows is my favourite track on the old EP, but I never think about that. My unreleased single called "Treasure Chest" is what I'm really digging at the moment. Those and the old Obituary Names song Selfish still really resonate with me.
Your lyrics are very gloomy and melancholic; I mean that in a good way. Where do you get your lyrical inspiration?
This is a long answer. I get a distorted version of reality really. I'm constantly observing things (objects, emotions, ideas, behaviors, relationships) around me and writing them down – but in more abstract forms or maybe in their most distilled version. Each line starts out as an entire idea first; like I remember earlier today I was walking and saw this tiny apartment complex and started writing about being able to touch all of your possessions at the same time. Then I try to say that in as little words as possible, and that becomes a line. With that, structurally, I think of each line, as it's own individual idea more than attempting to create good flow line to line. Each one is self-contained. I don't know if that's as evident in my earlier work as it is in the forthcoming material. In my songs I try to focus mostly on the melody and timbre of my voice, and the way it sits in the mix. I like to think of my voice as another instrument more than anything else.
Could you walk me through on your thought process and recording of my favourite track of yours, Apathy?
Yeah man. That song's interesting because there's no actual rhythm guitar part, only two different leads. I definitely remember starting with the intro bass line, just a cool riff I worked out messing around. The lead guitar parts in the verse are pretty repetitive, forming a bit of a chord structure but that just floats overtop of what the bass is doing. I usually write linearly, coming up with all the instrumentation for one part before moving onto another. But I think bass still came first as I started working on the chorus, it just kinda falls together. I'll just loop sections and mess around until I find something that works, and then I'll record it. There's no bridge as well, I hate bridges. I don't think any of my songs have one bridge on that EP. And oh, everything's recorded in Logic Pro X.
What music have you been jamming to lately dude?
Hyperview [Title Fights new record] is absolutely killer. It's a huge influence on the next EP for sure. Everything on Run For Cover is great, and I'm really digging what Turnover's new stuff sounds like. I've always listened to a lot of DIIV and Mac DeMarco, and I know other stuff on Captured Tracks is great, but I haven't listened to everything. I also really like the direction Ceremony is taking on their new LP The L-Shaped Man. That's all new stuff though. Like I said, I got super into the original dreampop and shoegaze stuff. I started listening to a lot of MBV, Slowdive, Ride, Galaxie 500, Jesus and Mary Chain, the Stone Roses, the Sundays, Spacemen 3, the Pastels. Shit like that. I don't necessarily draw inspiration from that but it's good to have some context for what people today are doing.
Couldn't agree more on that new Ceremony LP man. And finally, any bands or albums people should check out that we may not of heard?
Shoutout to my good friends in Shagwagon. Check out what they've been putting out. It's that good DIY psychedelic bedroom pop shit.
Follow Cole on Twitter: @grantulysses
Twin Visions EP available for download here: grantulysses.bandcamp.com
Read a review on Twin Visions right here: start-track.com/review
Questions by Lukas Foote
Answers and photos by Cole Méndez