"Half Stack is a byproduct of life in the Bay Area, but the band's work thrums with an expansive Western energy—the kind that could soundtrack an aimless drive down a wide-open desert highway. Singer and guitarist Peter Kegler was raised by a bluegrass musician father, who taught him the instrument at a young age and encouraged him to get involved with bands in his teens. This has manifested itself as a lifelong passion for Kegler, who has been contributing rambling songs to Half Stack since 2017. "I've always kind of referred to it as country-influenced music," Kegler says. But – while he and the rest of his bandmates have certainly leaned into scrubby cowboy vibes, putting a whiskey-soaked spin on DIY rock – one can sense whispers of artists like Tiger Trap, The Silver Jews, and The Grateful Dead in the band's music, too.
Most of the original Half Stack lineup met while Kegler and fellow members Digger Barrett (drums) and Marley Lix-Jones (vocals and guitar) were enrolled at UC Santa Cruz. They all came up playing together in a tight-knit music scene, and the famously bohemian vibe of their alma mater seems to have subtly influenced that early output. (For evidence, look no further than Kegler's old surf rock act Babewatch.) Their work from that period possesses a lo-fi, acid-inflected energy that so many of their Northern California peers were championing during the thriving 2010s garage rock revival.
After graduation, Kegler, Barrett, and Lix-Jones independently ended up in Oakland with no big ambitions other than to make music. During this freewheeling era, Kegler and Barrett started working on some jammy country songs together. They eventually recruited Lix-Jones, Oliver Pinnell (vocals and guitar), and Callum Beals (bass) to flesh out the project, and the full Half Stack lineup was born. The act found communion in a shared love of folky music, even though post-punk was in vogue at the time. The band took its name from the funny mental image of a stack of pancakes being used as a guitar amplifier, with some melting butter for a head. This unique sound and lighthearted attitude helped Half Stack cut through the static in a crowded and austere niche, and they quickly began touring the West Coast in support of a self-titled 2017 EP and 2018's Jay Som-produced Quitting Time. When Covid hit, the band's lofty plans to play shows in Europe went down the drain and they put out the stellar Forged Artifacts-issued LP Wings Of Love with no way to promote it on the road.
During this confusing period of restlessness and downtime, Half Stack began working on their latest LP, Sitting Pretty. To heighten the bizarre circumstances, Kegler developed most of his contributions to the record while recovering from a fairly serious surgery. The band tracked the album in a few days with Mac Demarco-collaborator Joe Santarpia, who engineered the sessions at his home studio in San Francisco's Mission District. The end result finds Half Stack dialing back the earthy outlaw energy a bit, replacing it with natural songwriting that shines through in optimistic, sometimes even power-poppy ways.
Where Kegler took the lead as a songwriter on prior Half Stack records, this time around he passed the mic to Lix-Jones for a number of tracks. The impact of her songwriting shines through across the varied tracklist, and is especially gripping on swaggering "New Light" and shoegaze-y "TOTM3." Opener "I Might Try" evokes the navy hue of the Pacific Ocean, with its knotty vocal melodies and soaring guitar lead. "Burnt" flirts with honky tonk and "Sweet Jane"-style talk-singing. "Diamond Dancer" lands squarely in the psych rock camp, thanks Kurt Vile-esque lyrics and intricate guitar-monies. Sitting Pretty's variety cements the album's place as Half Stack's most wonderfully unpredictable and ambitious outing to date.
The pandemic also shook things up for Half Stack's lineup, as some members moved around when grad school applications were accepted and jobs went remote. Since things are now so spread out, Half Stack's local shows find Kegler and Digger using a nebulous lineup that includes members of other Bay Area bands. "Playing it live has been kind of getting to revisit the songs with a new group of people and a new group of musicians," Kegler explains. "As a band we'd played together for a long time, whether it was Half Stack or in other groups that we'd all been in. So it's been interesting to rework a lot of songs with people who maybe have a different approach." Kegler says it's been rewarding to get to know a new cast of characters, and the band isn't stopping anytime soon. As new challenges and adaptations come into play, things feel bittersweet—Half Stack is going to keep going, having fun recording with the original group and kicking up sonic dust live no matter what cluster of musicians takes the stage.
-Ted Davis"
I have shared this press release already, but I enjoy it so much that I will pretend I did not share it before just for the sake of this feature.
I have been sharing all singles from this album before it's release and I was so excited for this album to come out. It is definitely in my top 5.
My two favorite labels Forged Artifacts (LP) and Royal Oakie Records (CS/CD) are releasing it.
This slacker-indie rock / alt-country album is an amazing one and I love every single track. I will be listening to this while working and just feeling so lucky to be able to share it on my blog.
I keep my fingers crossed for this band that they will reach as wider audience as they deserve.
This year I have been sharing such amazing music and this is one the highlights.
I am not sure why it is that way, but maybe that country slacker indie rock vibes is quite unique and somehow catchy.
If there was only one album you would check out this Fall, this is the one. So go and stream it or buy physical copies and just enjoy this beautiful piece of music.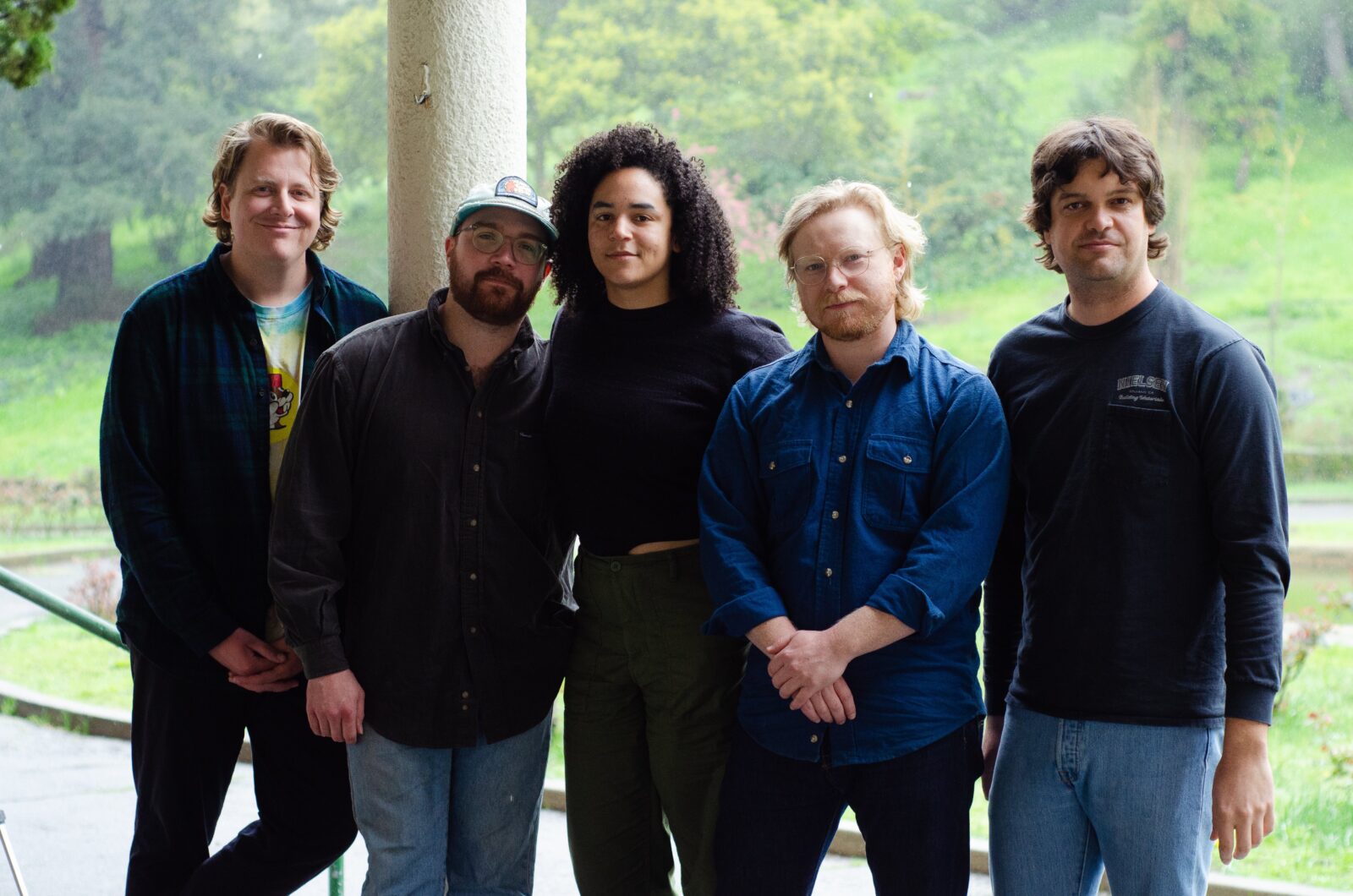 I reached out to Half Stack and asked our 3 Qs. Singer/songwriter Peter Kegler answered them:
What inspired you to start making music and what keeps you making music?
Music has been a big part of my life since I was a kid. I grew up in a musical family and was inspired to pick up the guitar early on to play with my dad. I continue to be inspired by my friends, bandmates, and community and try to draw on most things in my life. I keep making music because it sustains me and is essential for me to express myself and function in my life.
What was the most challenging thing in your music (artistic) path?
Lots of self-doubt and uncertainty. I've often questioned the quality of the music I make and wondered if it's "good enough". Have also questioned the path I've been on and my own judgment.
What would you dream to do if anything was possible?
I just want to keep making music, grow as a songwriter, and perform my music in a meaningful way with people I love. If I can continue to do this for the rest of my life that would be a dream.
You can follow the band on::