"A Stranger That You Met Before" is a sonically diverse journey that celebrates the experience and origins of friendship in independent music communities. Each track is a homage to folk punk, emo, and shoegaze. The album tells the story from a listener's and creator's perspective about the importance of friendship and human connections. A Day Without Love is the work of Brian Walker and the collaboration of many of his friends. It is his hope that you learn something from this record and that you are encouraged to build your community."
I have been following Bryan on social media for a while, I have been checking out his music as well, I was even on his podcast with Z Tapes, so we have known each other for some time.
Bryan is a great example of how DIY artists can work and fight the system and just stay independent. I have been following his ideas on social media and always happily shared them. He has really great insight and down-to-earth views which are very enriching. I am speaking from my personal level.
Bryan is not only a great person, but also he is making a piece of honest music that is amazing on its own. I recommend you listen to these songs, listen to these stories, and get inspired. I am inspired. Many of you could relate to Bryan's stories and can easily connect to this wonderful album.
Please support Bryan, buy his music, and help him achieve his amazing dreams. A try DIY hero of our time. Below you can read an amazing interview I had with him.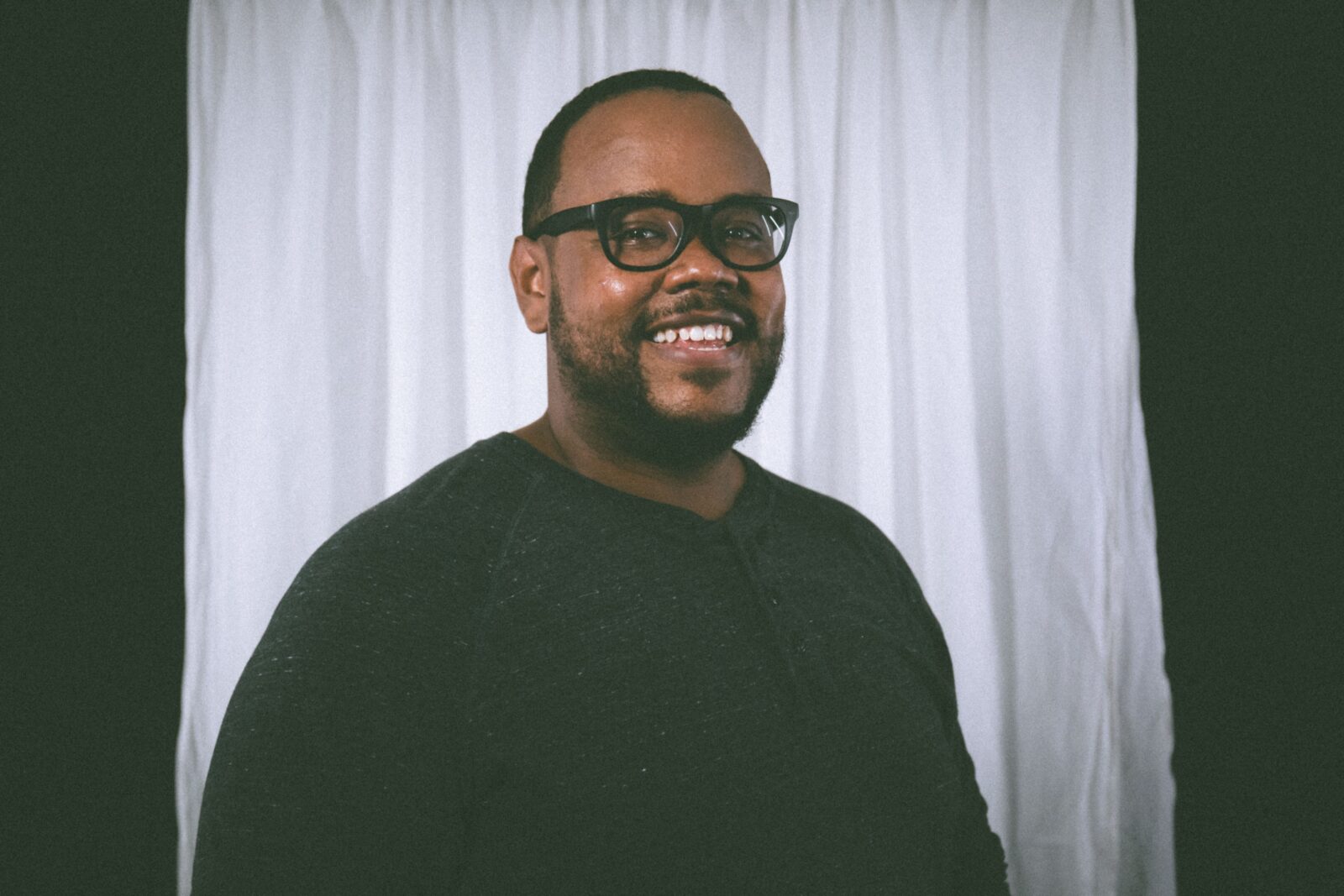 Filip: We have known each other for some time. Do you remember how we met online?
Bryan: Yes we met via Dreams Not Memes Podcast and also have mutuals with Max Gowan and a few other artists that have worked with you.
F: What inspired you to start making music?
B: A lot of things have inspired me over the years to make music from the desire to create sound, to make something feel magical, but today I make music to connect with myself and to connect with others.
F: Do you have any memories of music from your childhood?
B: Believe it or not I hated music in my childhood, learning the recorder in Catholic School was not the vibe. But I did like listening to Method Man and Wu Tang at block parties when my uncle would DJ. Or my other Uncles would play the blues at family reunions. Let's just say I was a late bloomer at the age of 18 and during my childhood my relationship was "complicated" like on Facebook.
F: Do you have any special memories with cassettes or vinyl records?
B: My first Vinyl I remember listening to was Stevie Wonder," Songs in the Key of Life" when I heard that horn and bass break down, that was the moment I knew I had to learn how to make music.
F: How your artist name A Day Without Love was created?
B: The name came from a time in college when I stopped a spousal abuse incident from occurring on my college campus. I was writing a poetry book at the time and decided to write about the incident and called the poem, "A Day Without Love." Years later I experienced temporary homelessness from Hurricane Sandy and I decided to reuse the name as my personal mission to rise above my own adversity and help others rise above their adversity. The concept of A Day Without Love is to acknowledge that the day you stop loving yourself, is the day you let adversity win. We should not let our setbacks defeat ourselves, our community, or each other.
F: Your new album has been just released. How is being received so far?
B: It feels pretty good, I feel thankful that this record has sold the most it has so far, because these sales are not only paying off debt related to music, it's allowing me to craft more opportunities for being able to tour again and hopefully tour in the EU. I also feel thankful for the support of my other music peers, family, and friends for getting this record.
F: You have been touring a lot. How do you find that?
B: Touring is a means to an end, it's a way of life and it's a way of getting my music heard without being behind a screen. If I had the budget I would tour full band in various capacities and tour internationally as long as I have the right paperwork. Touring makes me feel more connected to this world and reminds me that I am rising above my setbacks, I don't have to be like the product of my environment, and I am able to help others in spaces that I never knew existed.
F: What are your plans for this year or next year regarding your music?
B: So I am sitting on 19-25 songs that have not been demoed yet and I am deciding on whether I want to release an EP with my current band lineup or write another full-length record. In addition, I plan on touring this record as much as possible and working on touring in bigger spaces and festivals across the US and hopefully hitting other countries.
F: You live (lived) in Philly. Does this state have an impact on the music you make?
B: During my time Philly did have an impact, now I live in Boston, and given how often I tour I am starting to feel that the spaces I tour have more of an impact on my writing than where I live.
F: What has the DIY community meant to you and your music?
B: The DIY community has served as a beacon of hope, promise, and exploration of my own creativity. DIY has taught me to stick to my values and use what I have to make the best outcomes.
F: You have been a DIY artist yourself. How do you find that?
B: It is rewarding, but it is limiting. It is rewarding because I am able to cultivate lifelong relationships throughout my music, but it is limiting because honestly I am pretty broke and have bills to pay and so does everyone else and often DIY can run on survival mode at times, but we do what we can.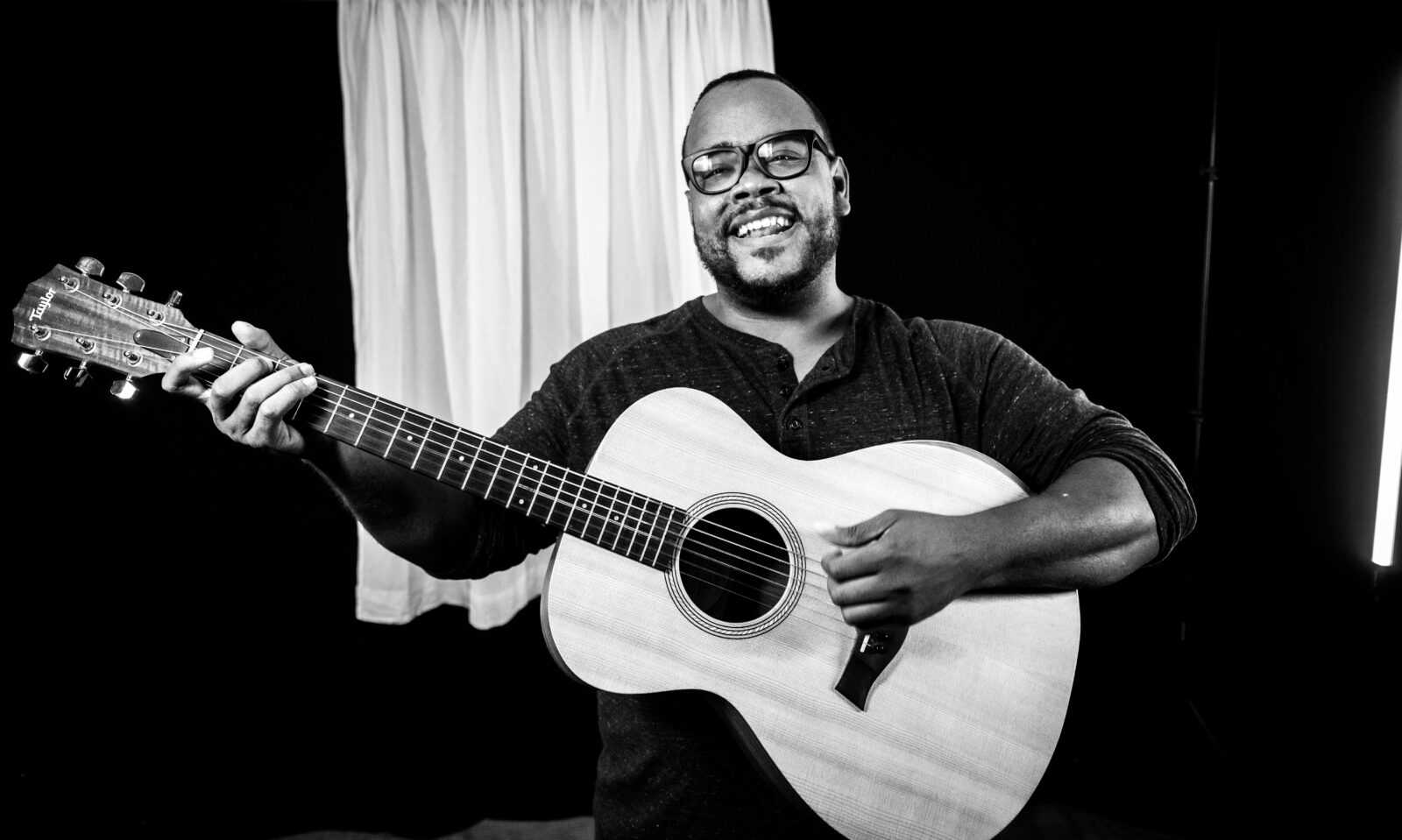 F: You have been doing a podcast for some time. Where did that idea come from?
B: The idea for my podcast came from my friend Branden on a tour. He said I had the natural ability to let others tell their life stories to me, so I figured I would make it a podcast. The level of ambition of the podcast comes from the desire to interview and create a catalog of people's life stories for future generations who ask the question " what do I wanna be when I grow up?"
F: You are pretty vocal on social media about tips and tricks, struggles, and everything related to making music. Why did you decide to share all that?
B: The music industry is often gatekept when it comes to knowledge sharing. I think it is ego-driven, and sometimes earnings-driven. I understand the earnings-driven part as a consultant, and not everything can be taught and you need to charge consulting ours for your skillsets. However, I do believe more tips and tricks can be shared because we all need a little more support to be more efficient in our ambitions as creatives.
F: Which artists have influenced your music the most?
B: That would be too long of an answer for me, but for now, I am going to say Koji Kondo, Nobuo Eumatsu, Explosions in the Sky, Lady Lamb, Kaki King, Michael Jordan Touchdown Pass, Mac Miller, Blvck Hippie, Joy Again, Alex G, Kimya Dawson, and countless others.
F: What does your creative process look like?
B: I typically write a melody, harmony, or rhythm with my voice or one of my instruments, build a loop from there, and then I write lyrics and then I rewrite multiple times, followed by writing different versions, then I share with my vocal coach, shout out Ray Drezner and then I take it to the DAW and then after that, I share with my band.
F: Do you search for the meaning through the music? Does the creative process help you to process your thoughts?
B: Whenever I put words to paper or the screen I already have a meaning. Or when writing an album I come up with a concept and then I match sub points to make sure that the record still makes sense. The act of arranging, producing, and writing is what helps me take things to the next level.
F: Where do you seek inspiration for your lyrics? How do you choose what to include in lyrics and what not?
B: These days life, trauma, and the ups and downs of my travels is what keep me inspired and feeling that I need to write music. In terms of filtering out my lyrics
F: Do you have a daily job at all? How do you manage touring, making music, and actually paying bills?
B: I have been a Change Management consultant for a variety of industries for the past 10 years. Music pays for music, my job pays for my life. The day I start getting larger checks for shows and selling merch significantly faster is the day I will be able to afford to invest in retirement, healthcare, and the like. In terms of managing a music career, while having a 9 to 5 career, I always tell others I can work 9 to 5 followed by working 630 to 11 still can manage to get 7 to 8 hours of sleep, take care of yourself, and move forward.
F: Do you have any other hobbies besides music?
B: I enjoy anime, trying new foods from different cultures, reading manga, books on leadership and workplace behavior, yoga, hiking, and power-lifting
F: Any favorite or inspirational books or movies?
B: Books: The Art of Not Giving a Fuck
Movies: Everything, Everywhere, All At Once
F: What keeps you motivated to continue making music?
B: I have a story to tell and people to help, nothing else, nothing more.
F: What was the most challenging thing in your music (artistic) path?
B: Having enough money, having the right friends to support me, and having enough people to help me get to the next town or let alone having enough time to be able to sleep and take care of myself. If anything resource depletion has been a general and recurring theme, but I am doing my best and practicing gratitude to do the best with what I have.
F: Do you have any set goals with your music? Any milestones you would like to achieve?
B: I would like to have enough money to have a sustainable tour bus, sell enough records where I can focus more time on this, have my music synced in film and television and most of all have a small orchestra backing me. I hate to repeat this again, but I need to get more funding and support to make any of this possible, it sounds greedy, but it's just the reality.
F: What would you dream to do if anything was possible?
B: Tour the world with a band and have a multi-day tour where I get to share my discography with others.
F: Do you have any advice for artists just starting out or maybe coming back to prior passions?
B: Don't give up and set each goal one step at a time so you don't burn out or give up on yourself.
F: In the end, I have one challenge for you. Describe every song from your most recent album A Stranger That You Met Before in a single sentence, one sentence for each song.
B:
House: A song about the surface level aspect of how relationships can exist in DIY.
DIY or Die: A Song about choosing artistic integrity vs selling your values for Profit
What Would You Do: Interlude about community building in your career journey.
Make it Count : A Song About setting intentions regardless of what others think.
Show Friends: Finding the importance of making friends in common spaces and concerts.
How Did We?: An ode to individuals who find resilience in struggle and move forward despite social or governmental restrictions to their ambitions.
Rise: A protest song against bigotry, anti protestors, and facists.
Good Friends Are Hard to Find: A Song of Motivation and Gratitude for those who feel alone and need to look at the silver linings in human connection.
Home on the Highway: Finding home while touring and traveling
Nacho vs Taco: Interlude about the love of tour food
Day by Day: A song dedicated to the reality of hustle culture in music and how it relates to 9 to 5s.
High and Low: A song about addiction and anxiety and feeling like your life is characterized by distinct ups and downs that lead to nowhere.
Caffeine: A song that questions if coffee, gasoline or black people are the glue to hustle culture and productvity in America.
Never: My personal message and thank you to not giving up on myself.
Storyteller: A love letter to songwriters, the people who love them, and to the people who can't understand the lifestyle of a musician, the strangers who do eventually become life long friends.
You can follow the artist on: