"Sigh Baby" is the debut album by singer, songwriter, and multi-instrumentalist Jeff Moller. The album finds him exploring his background in indie-rock, garage, psych, and country through ten slacker anthems that sound like a fog-pop Tom Petty. Building on his experience as a journeyman musician, the album features contributions from a handful of friends as well as current and former bandmates, including members of Sugar Candy Mountain, Papercuts, Michael James Tapscott, Young Moon, Indianna Hale, Magic Magic Roses, and more.
At the dawn of the pandemic Moller found himself off the road and between jobs, living in an apartment in Oakland, CA. Impressed by his writing and arranging, producer David Glasebrook encouraged him to start writing more of his own songs. For the first time in a long time Moller found himself exploring his own musical interests and unique sensibilities, discovering his voice as a writer in the process. Pretty soon Moller was laying down basic tracks with Jason Quever (Papercuts) at his studio in the small town of Crockett, CA and doing overdubs at home – he dubbed his style subterranean apartment pop.
Feeling restless, Moller made the move to Nashville, TN in 2021. Glasebrook and Moller continued working on the album, sharing notes and sending files back and forth over email. Moller, who now splits his time between Oakland and Nashville, later returned to the Bay Area and mixed the album with Glasebrook at his studio in Oakland. The resulting album recalls the power-pop of Superdrag, the concise songcraft of Tom Petty, the garage pop of Papercuts, and the salty surf rock of Allah-Las.
After decades supporting other musicians, it's a pleasure to hear Moller bring his own songs to life, full of his trademark sardonic humor, catchy melodic hooks, and colorful arrangements. His former bandmates returned the favor and appear on a handful of tracks, including Jason Quever on drums for most of the album, plus featured artists Sugar Candy Mountain on "Another Name", Michael James Tapscott on "Counting Waves", Young Moon on "Raphi and Me", Indianna Hale on "Sad To See the Sun Go Down", and more.
"Sigh Baby" releases September 22nd, 2023 on Royal Oakie Records. UK/EU physical release to follow on October 6th, 2023."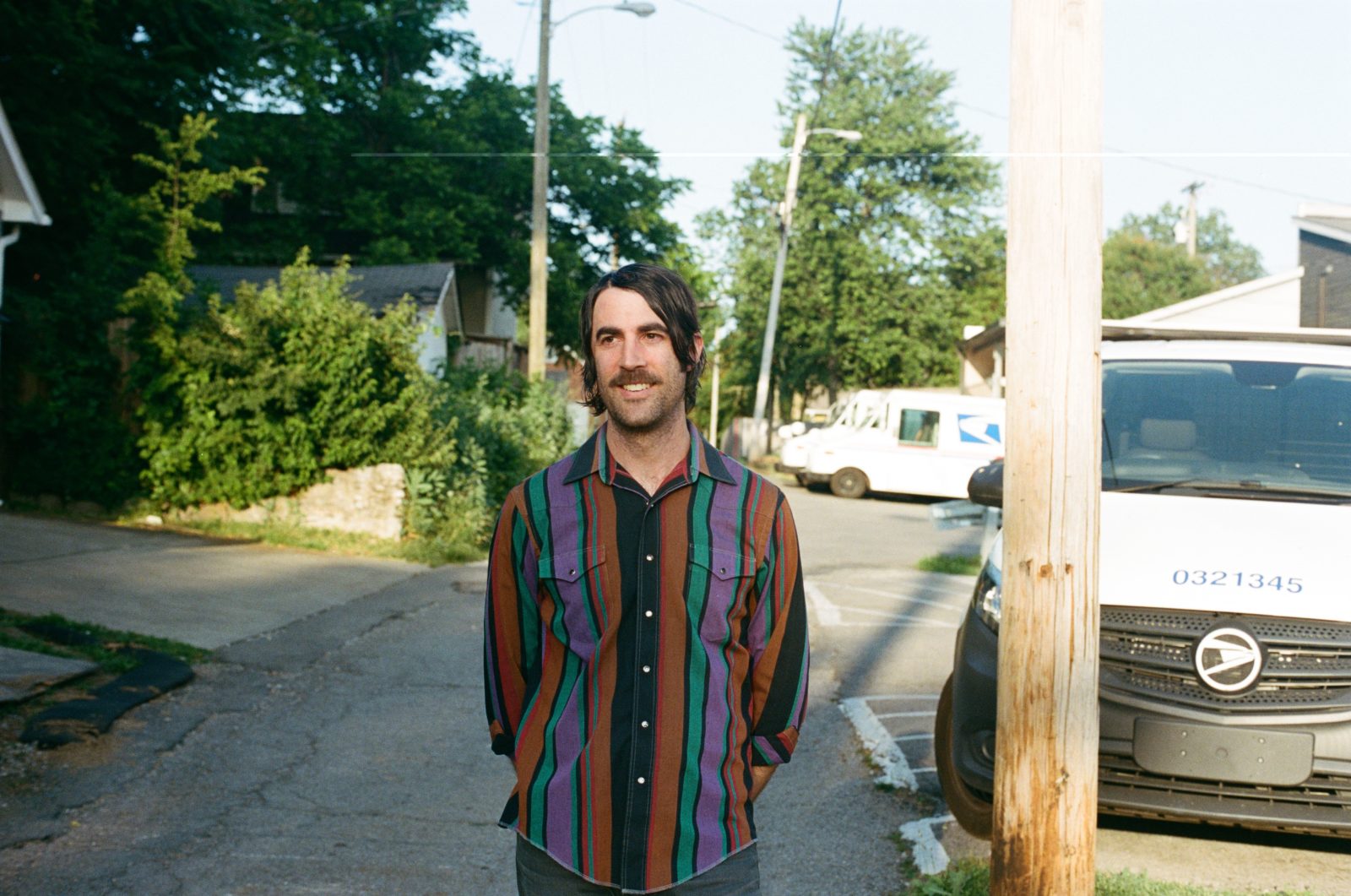 One thing that Royal Oakie makes great is a press release. I have seen a couple of them for various artists and all of them were really great. Also, the overall press coverage they are doing is amazing. I really admire their work and I am becoming a huge fan of their label.
That was me speaking about the label, but the quality of the release is another level. I have been enjoying so many releases they have done, so be sure to follow them on Bandcamp to stay up to date.
This is a new indie folk rock album from Jeff Moller and it is easily becoming one of my favorite ones from this year. The songs are fresh, and yummy with great vocals and even better guitars.
I am seeing all the various blends of genres as mentioned in the press release and it is working so well.
I am listening to the album while writing these words and I can honestly say it is bringing me so much joy.
What an amazing album, what a great label, and what a great day.
Do not forget to get a cassette or vinyl!
I reached out to the artist and asked him our 3 Qs.
What inspired you to start making music and what keeps you making music?
Figuring out how to pair together interesting lyrical themes with interesting musical themes in ways that make sense with my perspective and taste. It's also fun to try out different emotions, or characters, or stories, etc. And somehow, for me, it's therapy that leads to self discovery. I'm gonna recommend Jeff Tweedy's "How to Write One Song – Loving the Things We Create and How They Love Us Back"
What was the most challenging thing in your music (artistic) path?
I think I took too long to arrive at doing a solo thing. It prolly would have eased some tension if I wasn't trying to prove or defend myself when playing in other people's projects. But to be clear I love playing in every band that I ever have.
What would you dream to do if anything was possible?
I really like being able to access the yard without going up or down any stairs. So if the house was ground level and I could walk outside barefoot and chill on an outdoor chair in complete privacy. Modest house tho, I don't need a big footprint. Just big enough to host the rehearsal and recording sesh.
You can follow the artist on: